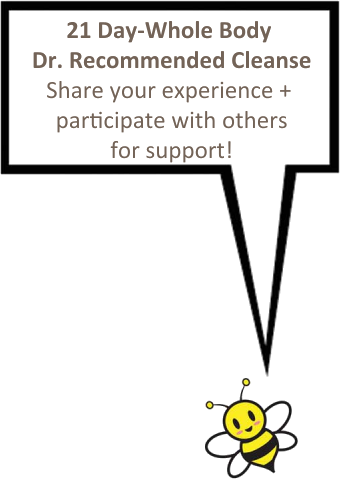 A good morning to all! Tomorrow marks Day #1 if you are participating in the 2015 Bepure Spring Cleanse.
To start a few reminders:
Congratulations – You have made a great decision to cleanse and to safely and gently detoxify your whole body.  Give yourself a pat on the back or give your Cleanse buddy a high-five!
Listen to your body – Cleansing promotes your body systems to flush stored toxins back into your blood stream for  excretion and release. Be conscious that this may trigger a"healing crisis" causing slight fatigue, skin outbreaks, or headaches: this is normal and will subside within a matter of a few days (see "Dosage" below).  Just be sure to treat your body with the highest possible support:  get good sleep and rest if you tired, eat healthy snacks of fresh fruit and raw vegetables if your hungry, drink clean water, clean yourself gently, and remember to breath if you are stressed or tense.
Communicate – To included as many participants as we can, we will be posting updates through out the Spring Cleanse in a few areas:

On our Resources page using Disqus –  you can add your questions or feedback quickly and easily (without registering for other websites).
On our blog (you are are here).
On our FaceBook page (Like us if you already haven't and get 10% off your next purchase!)

Dosage – Bepure Cleanse is designed with scalable dosaging allowing for more or less depending on body weight and desired intensity of cleanse.

Remember there are 84 Vegi-Capsules for each formula, that is 3 or 4 of each one per day.  Do NOT take 3-4 Morning formula capsules after breakfast AND  3-4 more before lunch. You should take 3-4 between breakfast and lunch allowing for an hour before and after.
If you experience a healing crisis or have advanced health requirements you may wish to scale back to 1-2 Vegi-Capsules and instead extend the cleanse to 28 days.

We're here to help! Feel free to contact us if you have questions, comments or feedback.
p.s. If you started receiving the cleanse emails, we will posting here throughout the cleanse, and if wish to restart the series you can log in and then under the "Account" and view the "My Cleanse" to restart the emails!